Attract, retain and monetize fans across all digital environments with interactive experiences for live streaming, web, mobile or venue.
LIVE STREAMING + FAN ENGAGEMENT
Augment fans experience during your live streams. With integration with leading live video production platforms, Flowics will help you to make content more interactive and production workflows more simple.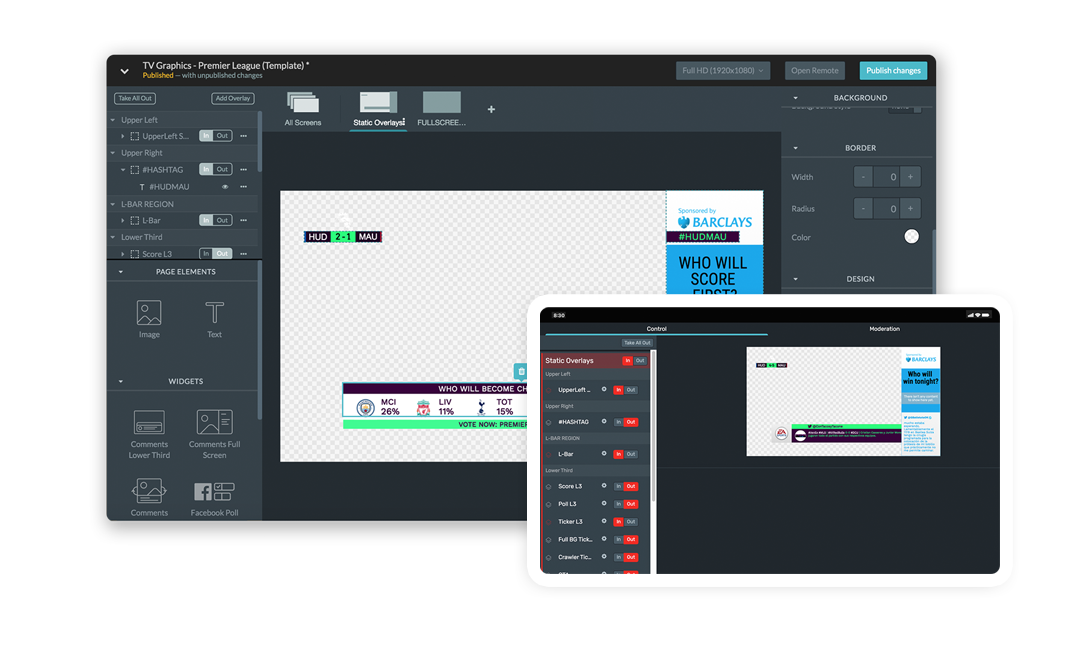 CLOUD GRAPHICS & OVERLAYS
Build and control HTML5 cloud-based graphics with viewer participation and social media content, for your live streams.
–
Integrate with any Live Streaming platform (Grabyo, vMix, OBS, Tellyo, Wirecast, Tricaster, etc).
–
Remote control app to manage graphics, 2nd screen widgets, change texts and moderate social media content.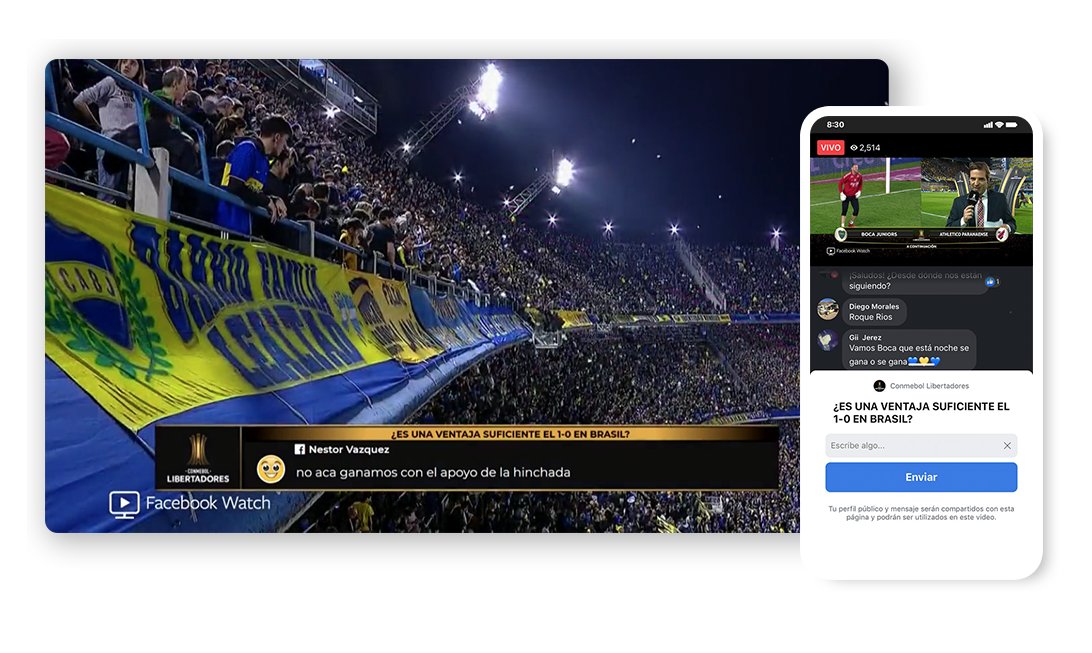 FACEBOOK POLLS & QUESTIONS
Turn your live streams on FB Live or FB Watch into the ultimate interactive experience with the integration of native polls and questions.
–
Integrate with our graphics module, to display results and content on air.
–
Get analytics and reports on audience engagement.
DIGITAL EXPERIENCES
Use our Digital Experiences CMS and our widgets catalog to create mobile-first interactive experiences, embedded on your website or app.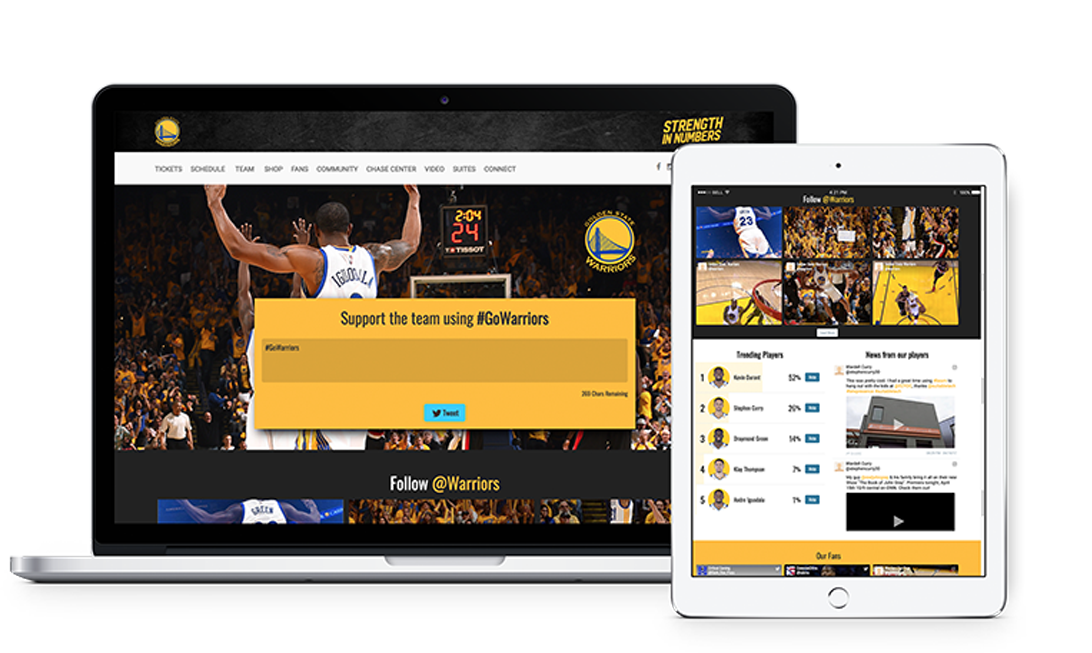 DIGITAL & SOCIAL HUBS
A unique destination to aggregate all social media content from the team, league or players and for fans to participate. Trending players, player of the week, fan's photo wall and much more!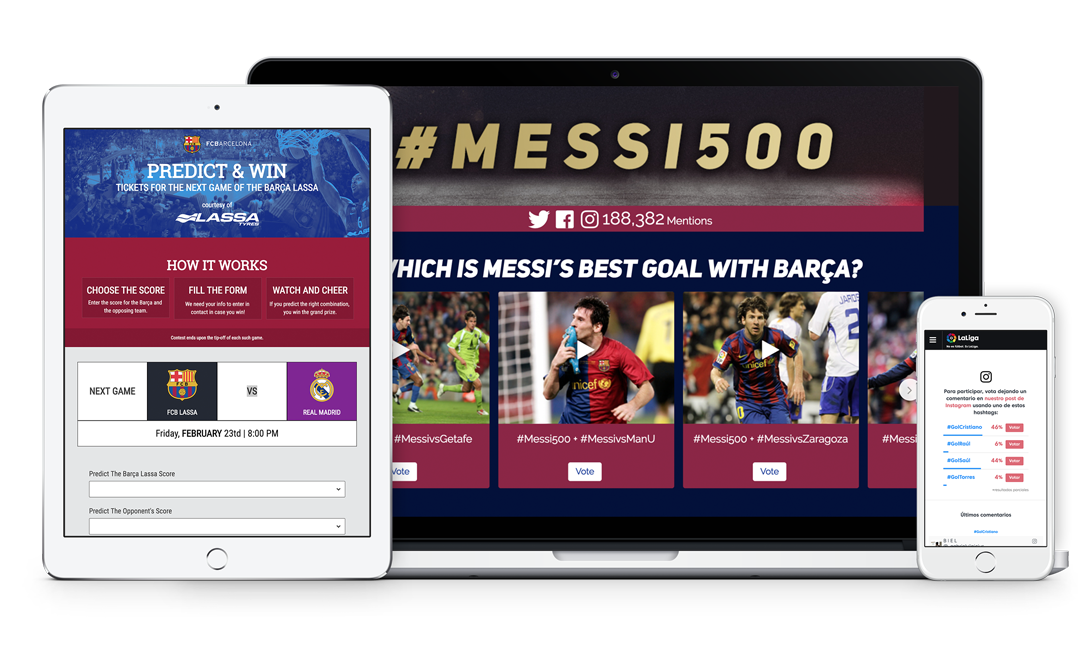 FAN ENGAGEMENT CAMPAIGNS
Easily create and deploy different fan participation experiences. Predict & Win, Man of the Match, Sweepstakes and fan's photo contests, Flock-to-Unlock and many more. We have a template for each specific need
Engage fans at venues by leveraging Jumbotrons and big screens. Invite fans to participate on Social Media and your own Mobile app.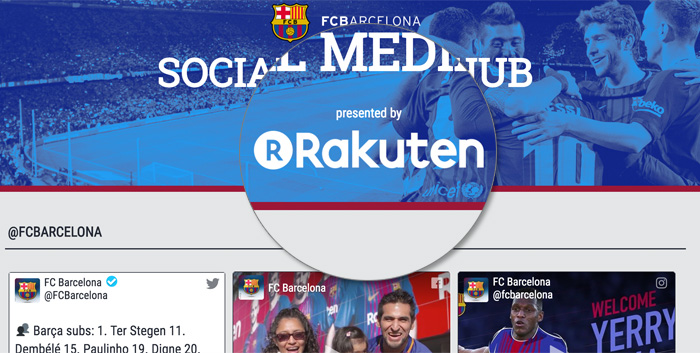 MONETIZATION
Create a new revenue stream by using your Social Hubs, Live-Streams and In-Stadium activations to extend your Ad inventory.
SCHEDULE A DEMO TODAY
Ready to lead the way in audience participation and remote graphics operation?