A Real-Time Audience Participation Platform for Broadcasters & Media to attract, retain and monetize audiences on all digital environments.
ATTRACT & RETAIN AUDIENCES
WITH MULTI-PLATFORM EXPERIENCES
TV AUDIENCE ENGAGEMENT
Choose from our wide range of audience participation mechanics to engage viewers and fans on TV and Live Streaming. Increase reach and awareness of your content to attract new audiences.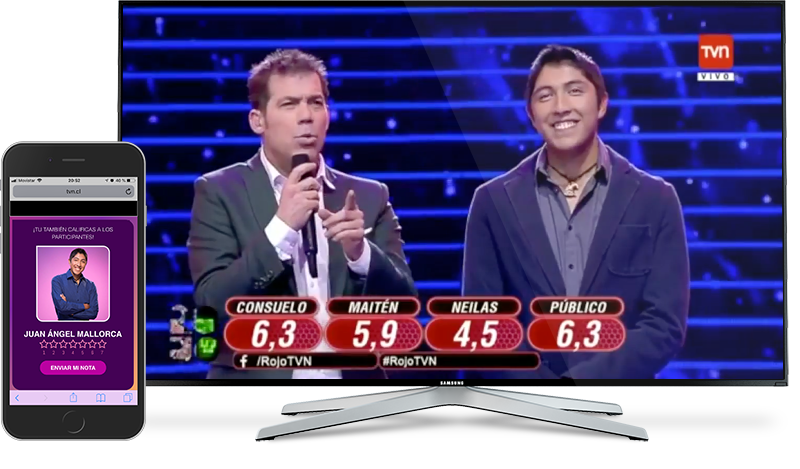 DIGITAL
EXPERIENCES
Create interactive digital experiences that drive traffic to your apps and websites. More than 35 ready-to-use templates including Polls, Sweepstakes, UGC campaigns, Flock-to-Unlock and more.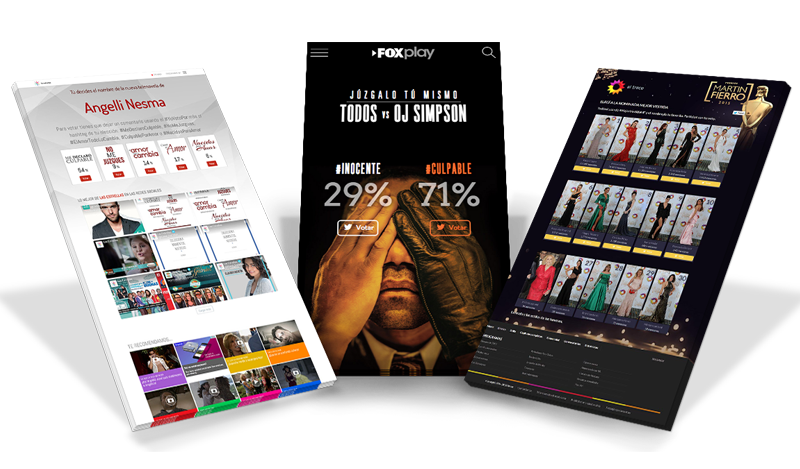 We provide the tools to help news, sports and entertainment TV Shows engage and monetize their audiences on every digital environment.
NEWS SHOWS
Monitor conversations around breaking news and public events and build visualizations that can be integrated into your live programming to enrich news coverage. Curate content from notable sources and be the first to report on trending stories.
Connect with sports fans at the deepest level possible. Pre-game and post-game polling, score predictions, players' performance scoring, UGC from stadiums, players reactions and more.
ENTERTAINMENT
Flowics provides audience engagement solutions that can give voice to consumers, turning them into a vital part of your show and increasing content reach and awareness.
Increase your Ad inventory and create new revenue streams, by offering advertisers innovative ways to connect with their target audiences, while obtaining measurable data and insights for them.
PRODUCTION AND DIGITAL TEAMS WILL THANK YOU.
Our Platform is designed to save your crew time and allow them to easily discover the best content and integrate it on-air.
SCHEDULE A DEMO TODAY
Ready to lead the way in audience participation and remote graphics operation?