The most comprehensive platform for remote and in-studio production of interactive content and live graphics.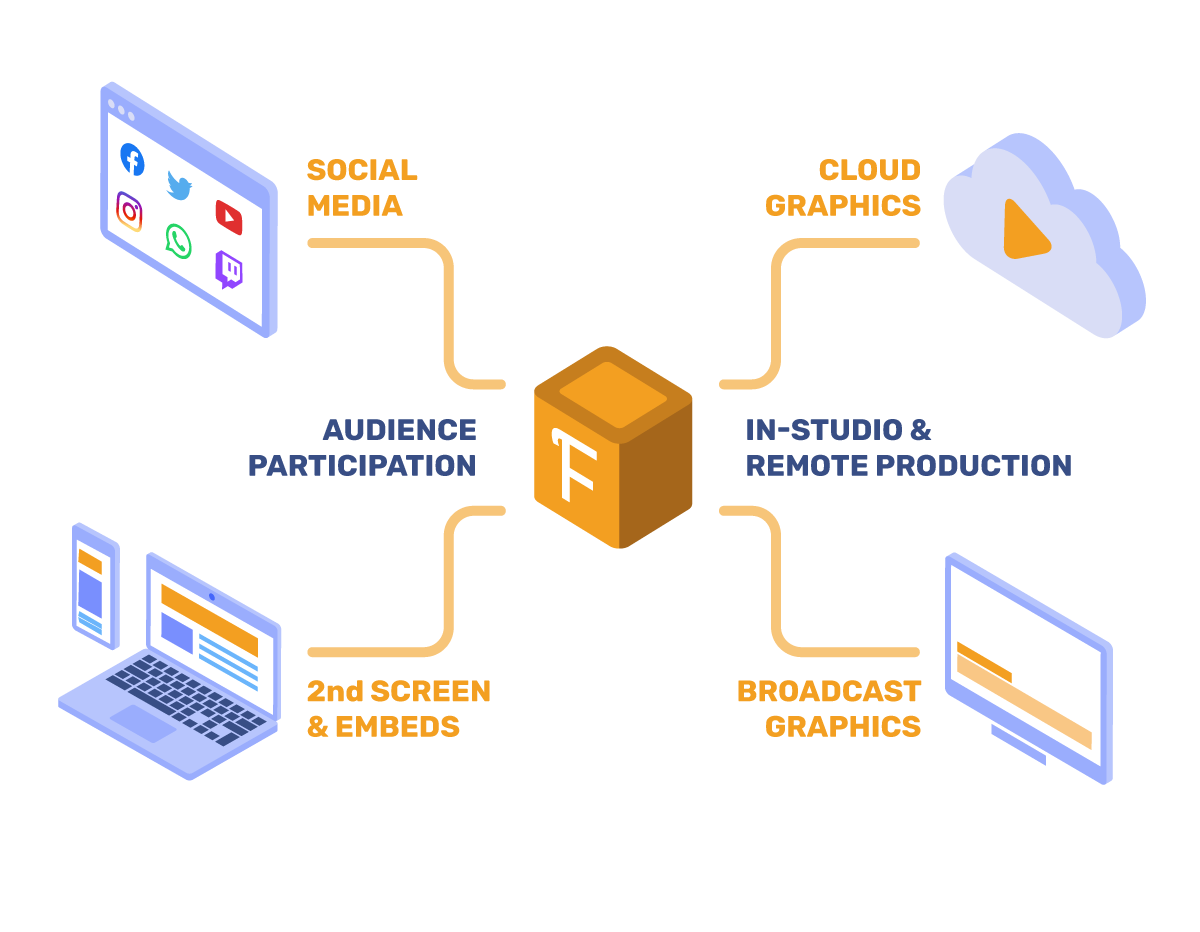 MULTIPLATFORM PARTICIPATION
ALL PLA

T

FORMS & WORKFLOWS
No matter your production workflow, take your content to the next level with multi-platform participation and stunning live graphics that will captivate your audience across all digital environments.
CONTENT DISCOVERY, CURATION & MODERATION
SOCIAL MEDIA PARTICIPATION
Collect, search and automatically curate content on Social Media. Run polls across all platforms and engage viewers on social media.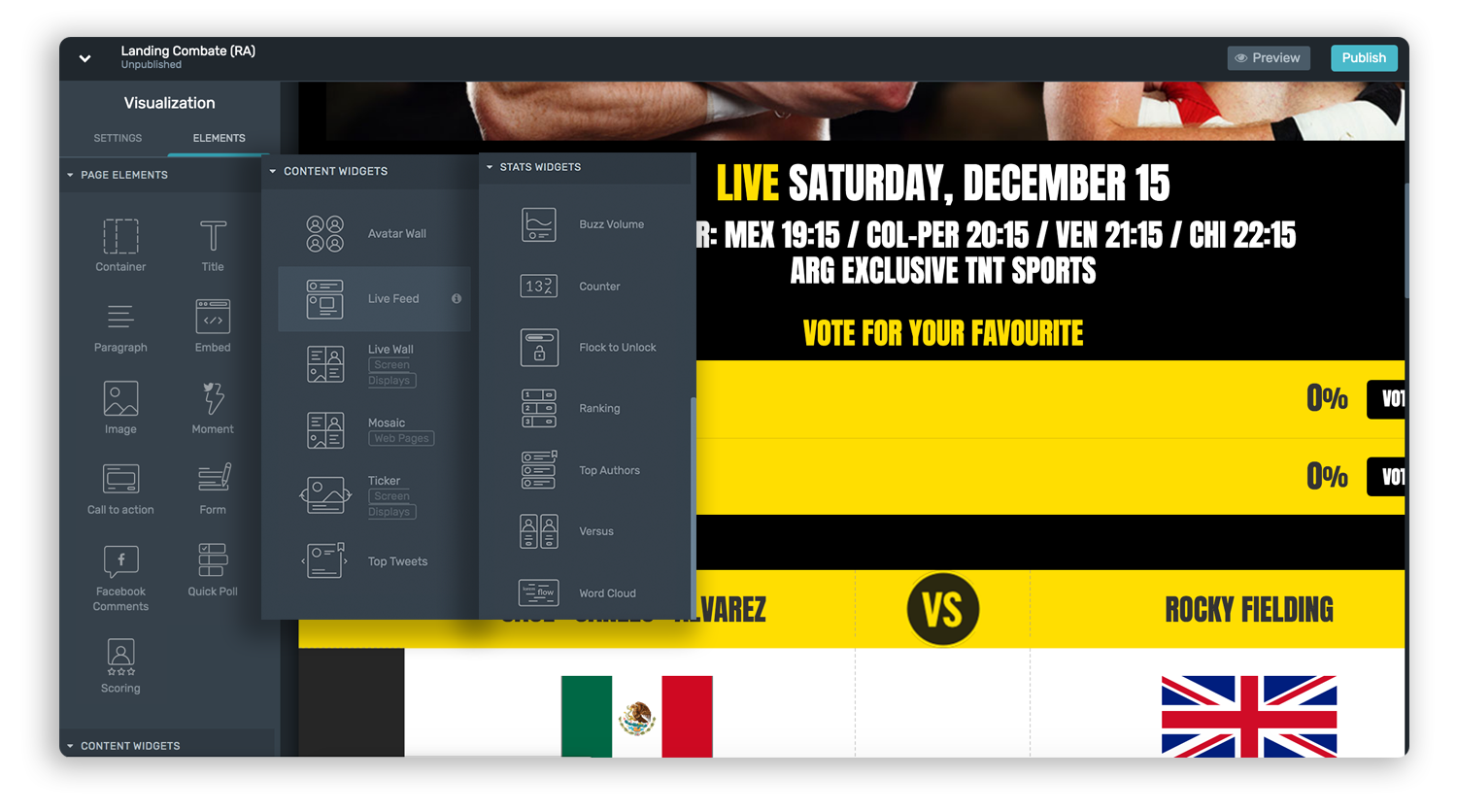 Use our Pages Editor to build 2nd screen viewer engagement experiences for your websites and apps. See our widgets catalog.
CLOUD-BASED & REMOTE PRODUCTION
CLOUD GRAPHICS & OVERLAYS
Create stunning graphics right in your browser, no expensive hardware required. Operate from any location.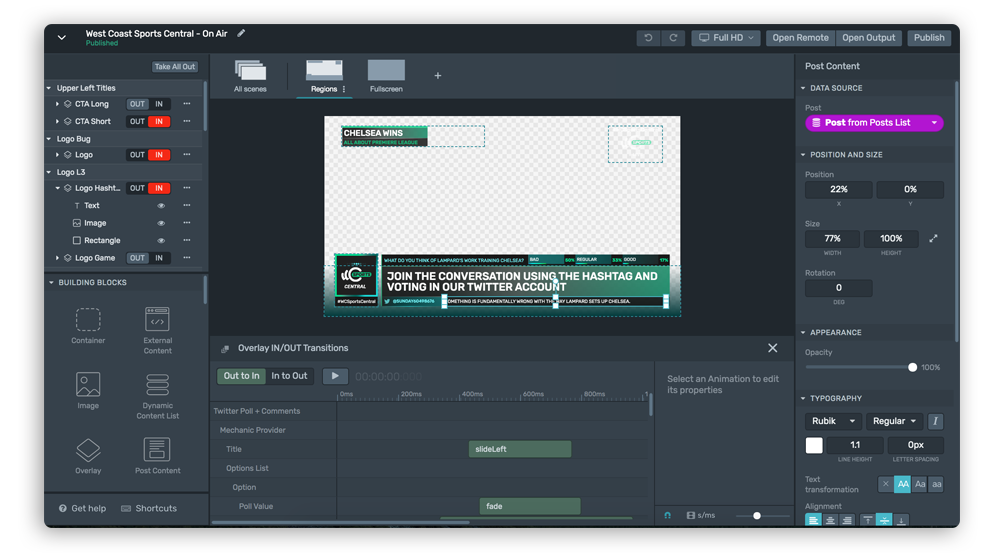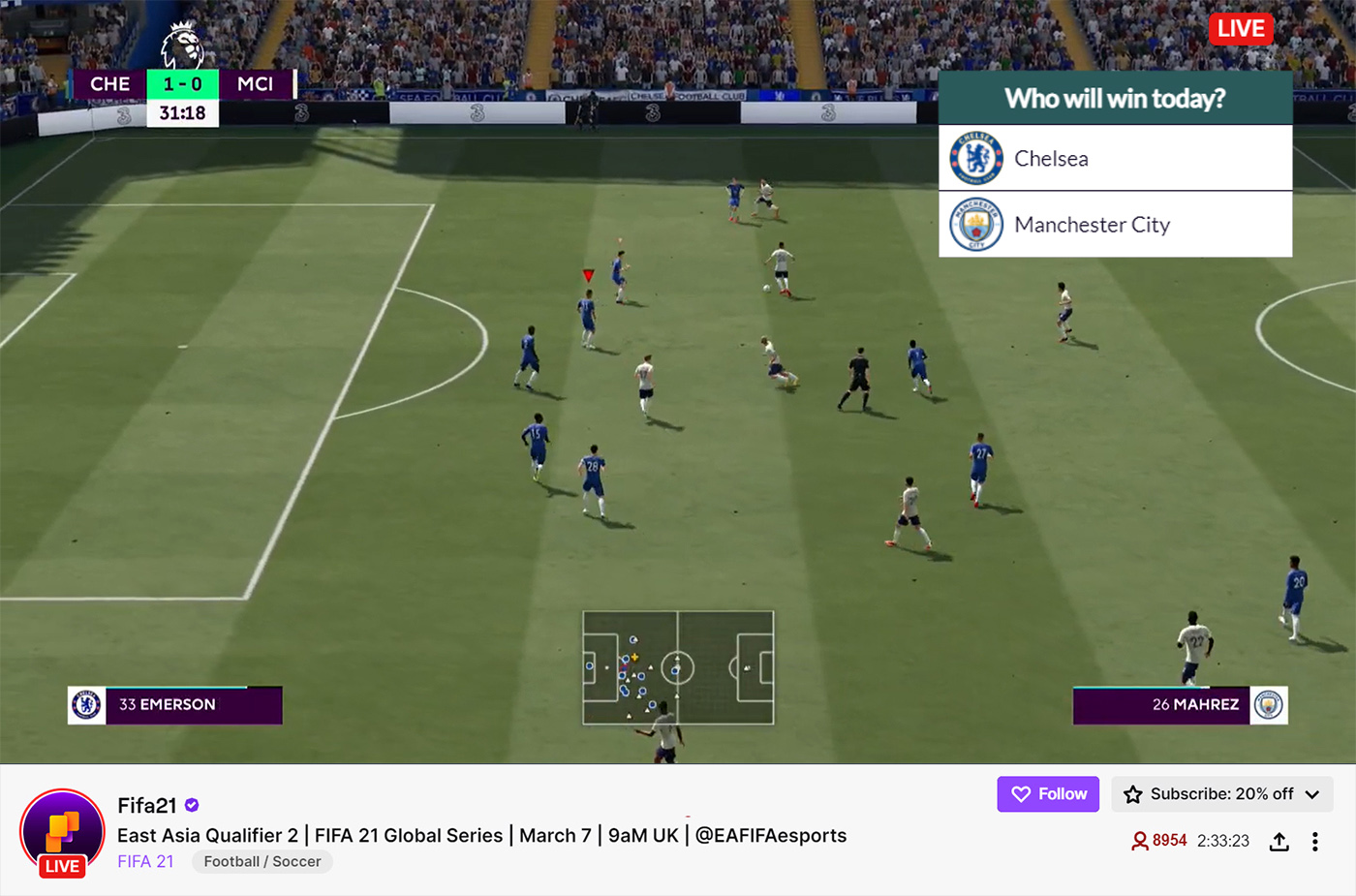 Take your live streams on Facebook and Twitch to the next level with interactive overlays for audience participation.
ON-AIR GRAPHICS INTEGRATION
Integrate data, social media content and audience participation with on-premise graphics engines. Supported by most CG systems on the market.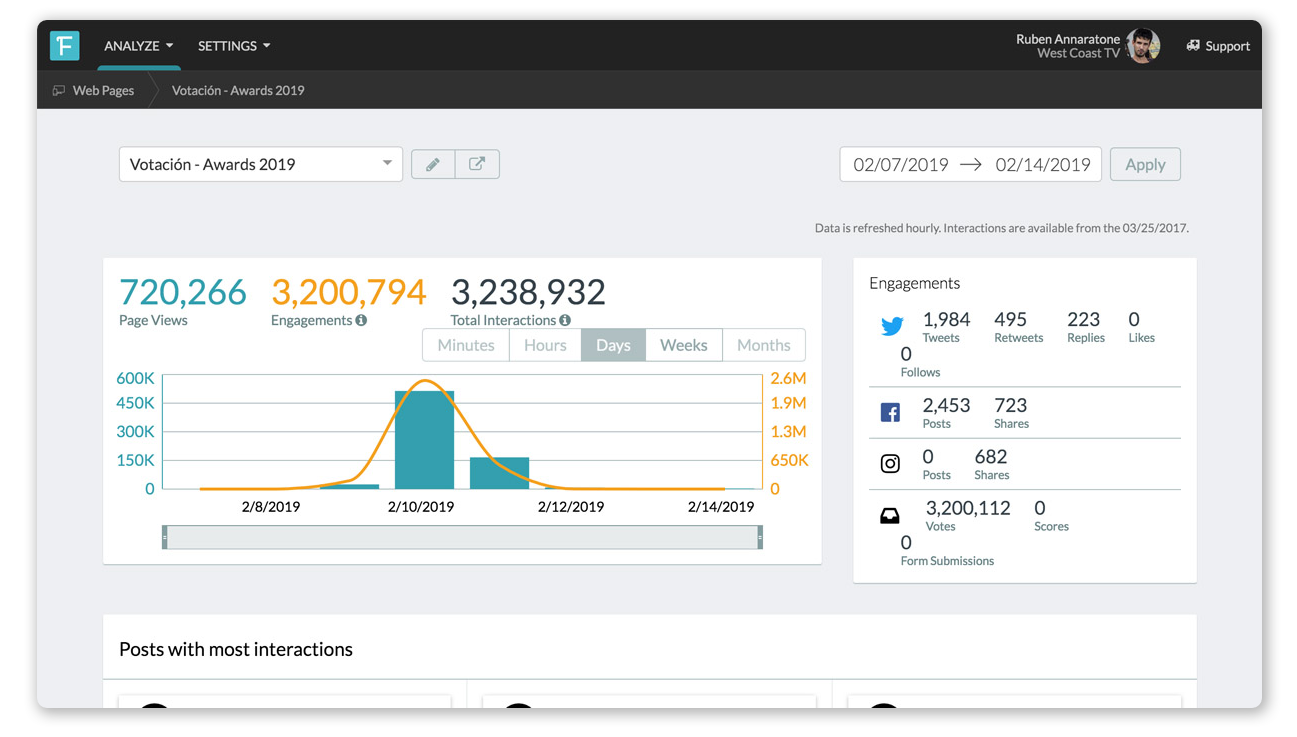 MEASURE AUDIENCE PARTICIPATION
Understand audience participation and track engagement levels to inform programming, content, sales and production teams.